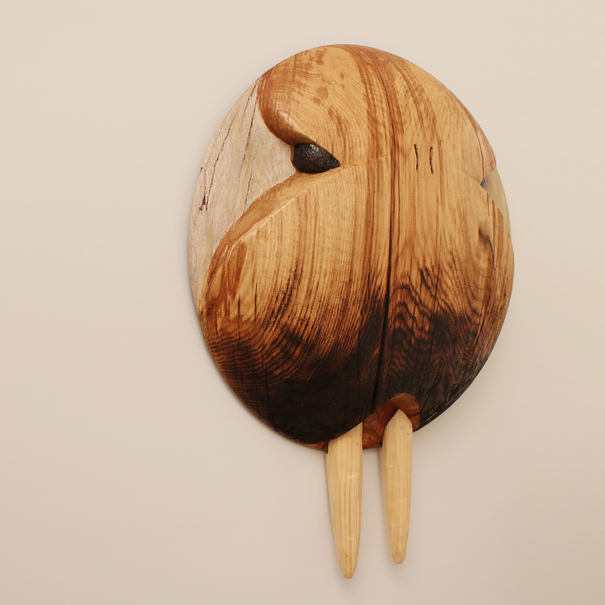 The Grumpy Walrus
A piece from the "Trophies" series, whose idea is to replace the heads of stuffed animals (which enthroned over the chimneys or on the overloaded walls of the holiday homes) by wooden trophies. He has a sinister look, that walrus, with his two tusks coming out of his mouth. Yet this one will not hurt a fly, he will stay on the wall, grumble gently observing life.
Chêne
60 cm x 77 cm x 10 cm
1 300 € ttc
Artwork temporarily unavailable
This piece is currently on display
Shipping fee
The shipping costs are included in the price of the artwork.