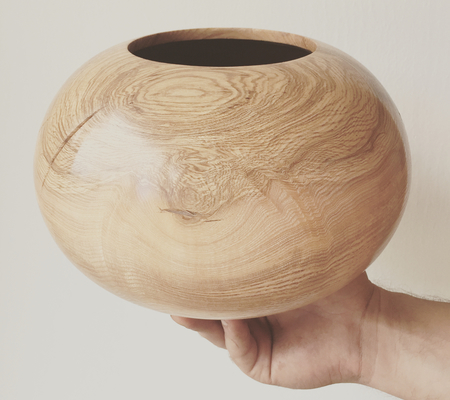 This decorative vase with celestial curves is a world on its own. Lose yourself in its grain dancing on its surface.
Moutain Ash
22 cm 15 cm
Maintenance: linseed oil, nuts or olive oil
This vase is decorative and therefore requires an inner container if you put the flowers in water.
We are sorry, but this item is not available anymore.
Shipping fee
Continental France : 10€
International: 50€